Handmade Gelatos, recipes inspired by local tradition
RivaReno Gelato' store in Pescara
At the Rivareno Gelato'store in Pescara, the inimitable quality of our products meets the best regional traditions, creating irresistible flavor combinations.
In this way, inspired by the rich gastronomic culture of Abruzzo, the three main Gelato flavors are made.
Among them, ever-present, the Parrozzo gelato, a sweet beloved by the local tradition, so exquisite that the poet D'Annunzio dedicated a sonnet to it.
But Abruzzo is also a land of culinary excellence, like licorice and saffron, that with their strong  taste can be the perfect match to the creaminess of a day fresh gelato.
Do not miss to taste our Abruzzese Menozzi De Rosa licorice Gelato. If you love spices, enjoy our Gelato with Abruzzese saffron, made up with the red gold of the regional uplands.
We look forward to welcome you at the Rivareno store, for a true sensory experience: in every bite you will find a Gelato basically made with the fresh milk of the Alpine valleys, warm on the palate and never frozen, made with refined and quality raw materials.
Write your review
Our schedules
Via Venezia, 14, Pescara
Mon-Fri and Sun: 12:00-00:00
Sat: 12:00-01:00
Pescara Gelato store
Day by day, at the RivaReno Gelato store, you'll be seduced by the goodness of our fresh gelato, by the kindness of our staff and by the welcoming atmosphere, where the beloved Gelato cart creates a carnival of flavours!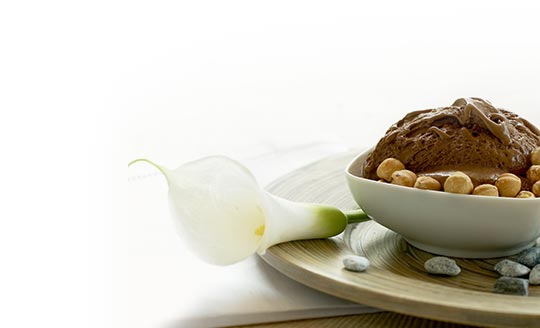 About us...
Delicious gelatos! I have been there on several occasions, delicious gelatos, great variety of flavors, better than the other! Absolutely recommended.
The best gelato of Pescara. Unequalled gelato: creamy, very tasty and not heavy. Tastes are different from the usual and excellent raw materials. the gelato is always fresh. Definitely the best ice cream parlors in Pescara.
Authentic taste. By far one of the best gelato' shops in Pescara and Montesilvano!!! Clean place and top ice cream, tastes delicious and well-priced, authentic flavor!!! Highly recommended